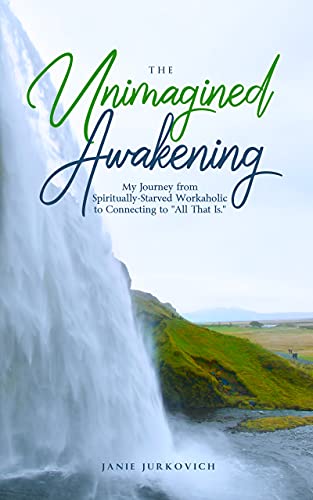 In The Unimagined Awakening, Janie Jurkovich describes her transformation from a "completely ordinary, sleep-deprived workaholic businesswoman, wife and mother" into the recipient of a divine download designed to help guide humanity to a higher state of consciousness.
Quite the transformation for a woman who never meditated, had no idea what spirituality meant and didn't have time to even ponder the meaning of life.
Your Soul Journey Can Begin Here:
If you ever thought that spirituality was only for nonconformists and free spirits…
If you felt all your life that there has to be something more but you don't know what…
If you have wondered how to become a more spiritual person without meditating for hours…Then the Unimagined Awakening is for you. $0.99 on Kindle.