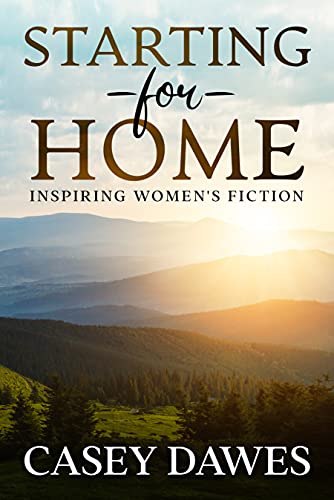 Succeeding in the oil industry obsesses her. A friend's tragic accident makes her face the truth. Is her future going to bring joy? Or destruction?
Gerri Keffer is determined to excel in the rough world of oil extraction and climb the corporate ladder like her father and older brother before her. Now she's landed a job as a production supervisor in the oil fields of Wyoming. She doesn't have time for friends—old or new—or even a second glance at Kaiden Beck, a good-looking guy from Montana. The only valve she has for stress release is rock climbing where she too often takes extreme risks.
The tragic accident involving a lifelong girlfriend makes her question her life's choices for the first time. Is she doing what she really wants to do in life? Or has her entire plan been a reaction to what she thought her parents wanted from her? Will success bring her happiness? Or is there another key, something she's missing, to life's joy?
Starting from Home is a woman's fiction novel set in the drilling fields of Wyoming. It is the fifth full-length novel of the Rocky Mountain Front series. If you like western women's fiction and family sagas, buy this book today and join those who have already discovered the strengths and loves of the Beck family. $0.99 on Kindle.