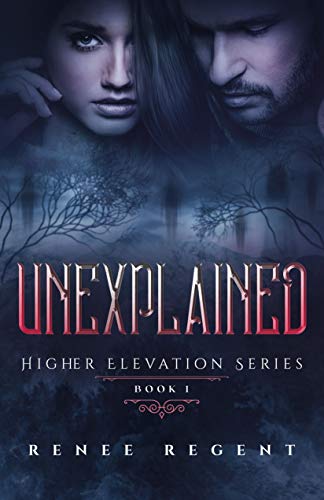 Dangerous psychic experiments. An unexplainable mental bond. A physical attraction they can't deny.
Ever-skeptical journalism student Sarah McKenn doesn't believe the rumors of strange happenings in her small college town in Colorado—until she witnesses something unbelievable that she can't explain.
A naked man, wrapped in blue light, dives off the side of a mountain. No body is ever found, but she knows what she saw.
Then Sarah meets Christian Levine. She comes to believe he's the key to unraveling the truth, but their uncannily deep psychic connection, and growing attraction, only leaves her with more questions.
How can she trust him, if she can't trust her own senses?
Christian is a promising research psychologist with psychic abilities he's eager to prove are very real. A secret experiment gives him his chance, but when he discovers the malicious plan of the man behind it, things turn deadly. Now Chris must make a choice between his own freedom or saving Sarah, the hard-headed woman he has grown to love. His connection with her has become a soul-filling passion, an unexplained, deeply psychic bond.
Discovering the reason for their connection becomes crucial to their survival. Can Sarah and Chris find the answer in time to survive? Free on Kindle.