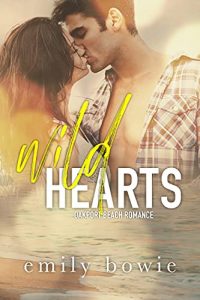 I grew up in a small beach town.
I was expected to marry my high school sweetheart, have babies, and live happily ever after.
That's not how my story went.
We should have never crossed paths.
He's rich, sexy and arrogant.
I'm a tomboy who's a little crazy and a lot sassy.
The only way to jump off the bridges I've burned is to sail around with him. I needed to clear my head, he needed to distance himself from his family. We were friends with a common goal of running away from our problems.
In any other place, our friendship was an unlikely pairing. On the solitude of the water, we find ourselves fighting off an attraction that's quickly turning more. What happens once we dock? Can our budding relationship last the reality of returning home? $0.99 on Kindle.