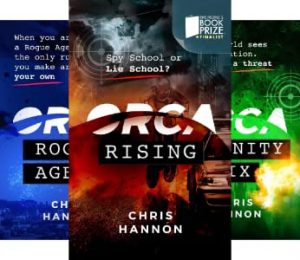 *****People's Book Prize Finalist*****
Spy School or Lie School?
Ocean Daley just doesn't fit in –for one, he's called Ocean– but his enigmatic uncle sees huge promise in him and takes Ocean to a summer school for talented teens. Orca, the secretive organization behind the school, needs fresh recruits…but for what?
With classes in hacking, bike racing and defense, it could be Ocean's chance of a lifetime….or something far darker. $0.99 to $3.99 on Kindle.