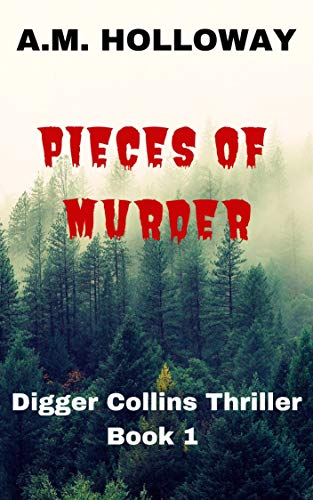 Why are all these bodies buried on this Montana mountainside? And who did it?
While walking with its owner, a dog unearthed a skull on a popular walking trail in Montana, and that was just the beginning.
Just like always, FBI Agent Watson summoned Digger Collins, a forensic anthropologist, to Montana for the bone recovery because Digger is the best. And this case required the best. Digger and FBI Agent Watson have a past, but neither realized the magnitude of their crime scene, yet.
After Digger and Watson meet Ellie Masters, another forensic scientist, at a symposium, she jumps at the chance to watch Digger at work.
As they recover more bones and identify more victims, the killer becomes agitated. Digger, FBI Agent Watson, and Ellie fight for their lives when the stakes increase, and the killer turns on them.
Can they identify the killer before it's too late? OR is the killer too close to stop? $0.99 on Kindle.