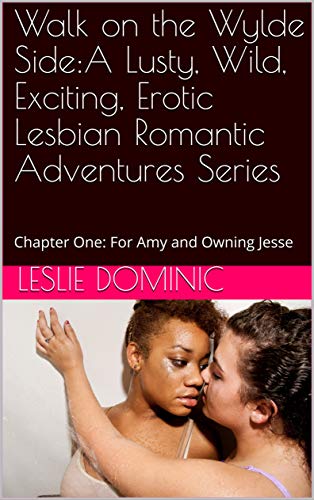 This story will entrance and enthrall you as it describes a lesbian encounter between a dominant lesbian and her lover.
It is the first in a new series by Leslie Dominic. this story explores a Lusty, Wild, Exciting, Erotic Lesbian Romantic Adventure between tow women as they experience their own walk on the WYLDE side of lesbian love and lesbian lust.
These erotic tale will keep you spellbound and fill you with excitement and keep you on the edge of our seat until you reach the end.
After you calm down, It will leave you wet with anticipation for more.
Is this the quickie Aphrodisiac you need?
Visit the Isle of Lesbos today! This story has a BDSM flavor you will love.
These sexy lesbian tales will appeal to both naughty men and women. Readers will experience the fulfillment of Unfulfilled Desires as they read these quickie stories. Each quickie is sure to stir up emotions, familiarity, and even ignite conversation between women.
DON'T MISS OUT: START YOUR WALK ON THE WYLDE SIDE TODAY. Free on Kindle.