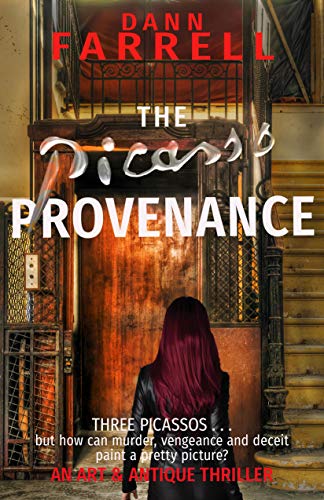 When Sarah Hastings flies into New York to surprise her artist father on his birthday, surprise spirals into shock as she confronts a horror that tumbles her into a vortex of murder, vengeance and lies.
Desperate for help, she turns to family friend Adam Kennedy, an art dealer on the cusp of a multi-million-dollar sale of Picasso paintings. Adam cannot resist her, but grows more concerned on finding Sarah's ordeal has implications far beyond her distressing encounter—even going so far as murder.
As their affair intensifies, their problems escalate. Adam's Picasso deal is now unaccountably at risk; but his alarm worsens on finding that both he and Sarah have become prime homicide suspects.
As this disintegration continues, Sarah is confronted by a harrowing revelation leading her to reject everyone, even Adam, when she discovers her whole life has been a lie. $0.99 on Kindle.