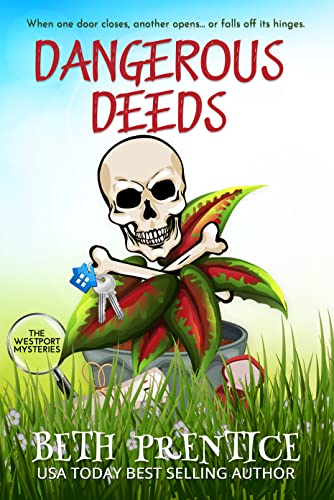 Dangerous Deeds is the first book in this light-hearted romantic mystery series. If you like crazy families, fun engaging reads, and a sweet romance, all tied together with a ribbon of danger then you'll love this first book in The Westport Mysteries.
When one door closes, another opens… or falls off its hinges.
They say that love is blind. Sure, they weren't necessarily talking about old houses at the time, but that's the story I'm sticking with. And I like that theory a whole lot better than the one about me losing my mind… Free on Kindle.