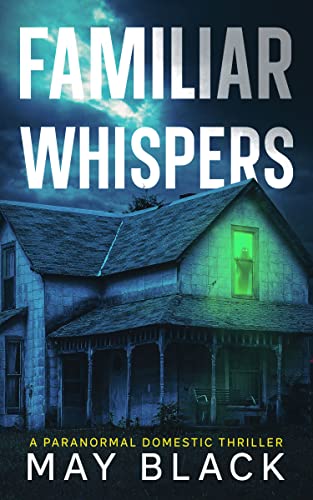 It should have perished in the fire. Instead, she's being stalked by evil.
Anna still suffers from the traumas of her childhood. She takes solace from fond memories of an imaginary friend who helped guard her mind from the horrors. But when a worried voice whispers increasingly persistent warnings in her head, she fears pain is set to return with a vengeance.
Unnerved by dark threats to her own daughter, Anna rips away the carefully constructed lies in a desperate search for the truth. And as the curse that's plagued her family for generations rears its head, the terrifying reality of her make-believe companion shatters her world forever.
Can she trust the wounded voice or is it the ugly source of all her nightmares?
Familiar Whispers is the chilling first book in the Not Safe at Home series. If you enjoy twisted tales of defeated demons, haunted houses, and psychic sisters, you'll love May Black's paranormal domestic thriller.
Buy Familiar Whispers to break down the barriers today.
This book was previously published as Evil Follows. Only the cover, title, and pen name have changed.
$2.99 on Kindle.