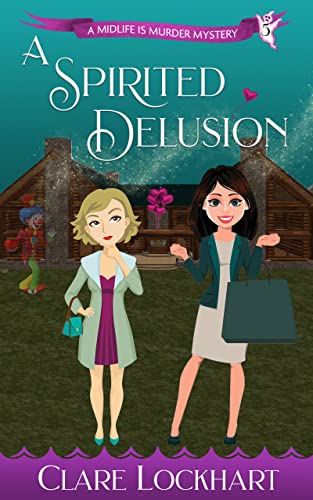 A fun, fast-paced, paranormal cozy mystery with twists and turns that will keep you guessing until the end!
When a bad dream and reality merge, Quinn and her best friend Toni go undercover as contestants in a matchmaking competition to find a killer (and maybe even true love) and put a stop to Quinn's murder-dreams and a series of sudden delusions, hopefully forever.
But between two competing matchmakers at war with each other, a prankster ghost with his own agenda, and a jilted boyfriend behaving like the king of charm, the sleuths have much to unravel.
Can Quinn overcome her delusions to find a killer? Or will she retreat to her cafe where life is cozy, predictable, and safe?
$0.99 on Kindle.