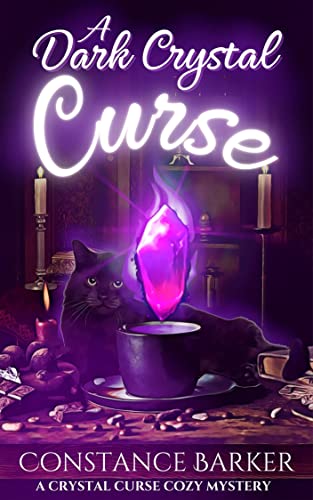 Magical Crystals, a Wicked Warlock, and a Lofty Death
Cora has lived a quiet life up until a few days ago when she learned she comes from a long line of witches and her family is relying on her to complete the Trial of the Six Crystals and redeem the forgotten Lightheart name. The only problem is, Cora has no idea what it means to even be Magical. Thankfully, Cora has a crew. With the help of her cat Hades (who can now suddenly talk and has a lot to say) (like, a lot) and her new mentor Ali Kazam (who happens to also be her estranged aunt), as well as her best friend Ashley and her good friend (and crush) Lucas, she won't feel alone. Between the five of them, Cora feels not only supported but like she can maybe take on this new challenge. Maybe being Magical isn't so scary, and maybe this Trial of the Six Crystals isn't so daunting, and maybe Cora really can do it. But right when she starts to feel comfortable, in comes Petrov Blackwell, an evil warlock with his own goals for the Six Crystals.
Not only does she have Petrov and the crystals to deal with, but a death occurs. A man has fallen to his death. Was it accidental, suicide or murder? Cora and Ashley fancy themselves as Nancy Drews…even when they were youngsters, so this mystery draws them in. Could the death have anything to do with said crystals? $0.99 on Kindle.