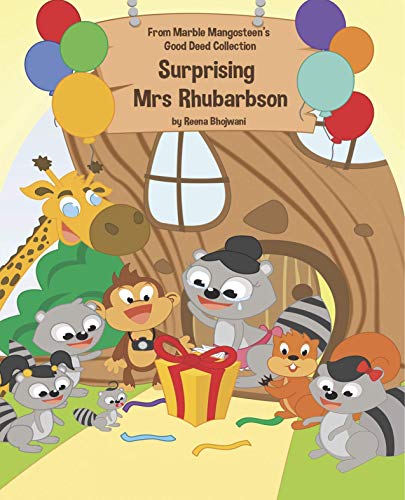 Today is Mrs Rhubarbson's birthday, but she's too busy to celebrate. She has to take care of everyone else at the Old Tree Home. Her daughter, Roxy Rhubarbson gets together with her friends Marble Mangosteen and Shooz Starfruiter to create a surprise! The only trouble is that Roxy has never baked before… and they can't carry what they create… and they forgot to invite others… What kind of surprise will it turn out to be? Grab a copy so you can see!
Back matter includes:
– Discussion questions
– Discussion answers
– A writing activity
– A noun glossary (with pictures!)
Please remember to leave a review. Pretty pretty please and a big THANK YOU! Free on Kindle.