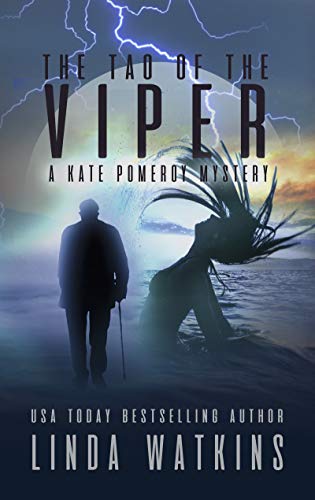 Readers Favorite 2020 Gold Medal Winner in Supernatural Fiction!!
2020 Winner In Mystery Fiction, Book Excellence Awards!!
"…wickedly clever suspense" ~Self-Publishing Review
"A fantastic and dark paranormal mystery" ~ Readers Favorite
From USA Today bestselling author, Linda Watkins, comes the second installment in the award-winning Kate Pomeroy Gothic Mystery Series…The Tao of the Viper…
After the events of the summer before, Dr. Kate Pomeroy is finally getting her life back on track. She and her boyfriend, Jeremy, have reconciled and are planning for a life together. But things are not always what they seem and the arrival of a sinister and cunning old man, with an agenda of his own, may serve to turn Kate's ordinary world upside down!
"Fluidly moving between romance and suspense. The Tao of the Viper is a supernatural thriller with teeth, heart, and a visionary mind at the creative helm." ~Self-Publishing Review
Free on Kindle.