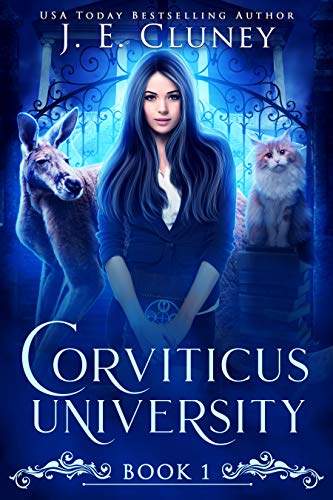 Escaping an ugly past, Corviticus University is my chance at a new life.
But I certainly wasn't expecting my four housemates to be hot as hell and drool-worthy.
A broody vampire, two devilish shifters, and an eccentric warlock want to help me understand my magic, but when new powers awaken, can they help me find answers? Free on Kindle.