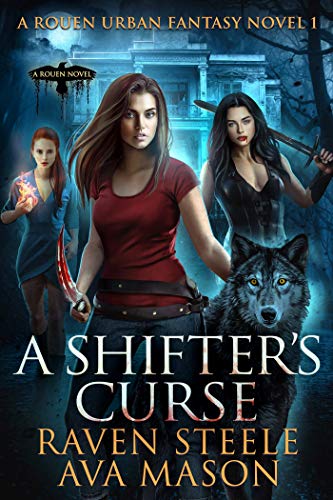 "Karma takes too long. I'd rather beat the shit out of you right now."
With a dagger in her boot and blades in her bra, Briar, a powerful shifter, arrives in Rouen with one goal: find and kill Dominic, the man responsible for the destruction of her entire family and wolf pack. When she discovers he is an Alpha surrounded by muscle-ripped shifters and equally as strong witches, she knows the only way she will get close enough to kill him is if she joins his dangerous and shady pack.
But infiltrating them proves more challenging than she expects, especially when her new roommates turn out to be supernaturals with their own powers and secrets. She can't tell if the centuries-old, nosey vampire and fashion-sensitive witch are working with her or against her.
Whether they are friends or enemies doesn't change things. Briar has a job to do. And she is willing to do whatever it takes to quench her thirst for revenge, even if it means destroying her own soul. Free on Kindle.