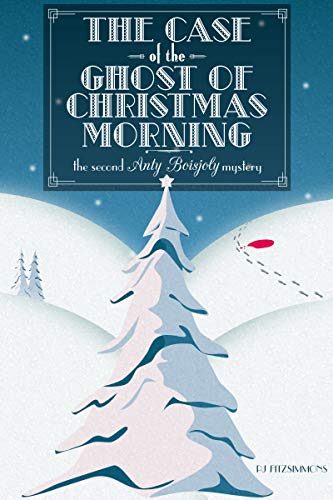 Anty Boisjoly tackles the peculiar case of the war hero who visits his old friends on Christmas morning — after being murdered on Christmas Eve.
This is the Jeeves & Wooster that Agatha Christie dared not write, the Poirot that never occurred to PG Wodehouse.
In The Case of the Ghost of Christmas Morning, Wodehousian clubman, flaneur, idler and sleuth Anty Boisjoly pits his sardonic wits against another pair of impossible murders. This time, Anty Boisjoly's Aunty Boisjoly is the only possible suspect when a murder victim stands his old friends a farewell drink at the local, hours after being murdered.
Like The Case of the Canterfell Codicil, the first Anty Boisjoly mystery, The Case of the Ghost of Christmas Morning fits the narrow literary needs of those who feel that Miss Marple isn't frivolous enough and that Blandings Castle could stand a few more baffling murders. $2.99 on Kindle.