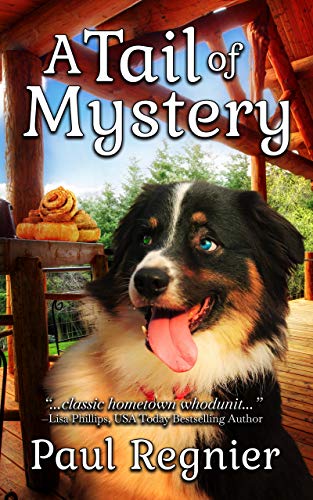 The only thing between Luke Cooper and a murder rap is his dog.
The loss of his job sends Luke crawling back to his hometown with his dog, Bandit. Desperate for cash, he agrees to be the subject of his uncle's lab experiment.
When he wakes up, his uncle is dead–and his dog is talking to him.
Since the police find only Luke at the scene of the murder, things aren't looking good for him. Fortunately, Bandit finds a clue that might lead to the true killer.
With the help of his mom, his childhood friend, and his chatty dog, Luke searches for the murderer…but can he find the truth before he ends up in jail?
Settle in for a cozy mystery full of humor and adventure. Buy A Tail of Mystery and find out whodunit today! $0.99 on Kindle.