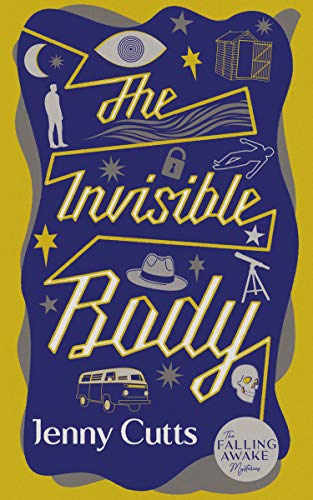 A strange ability. A discovered corpse. But will his supernatural sleuthing skills lead him into a killer's trap?
England, 1990. Reed has travelled his whole life in search of someone who understands him. So he's thrilled when his journey brings him to free-spirited Zoya, who shares his rare ability to dream-walk. But after his gift leads him to a hidden corpse, he becomes the prime suspect in the murder.
Despite the setback, Reed resolves to use his power to help crack the case.
When the real perpetrator delivers a violent threat, he's tempted to give up, slip into his camper van and hit the road again. After all, who would miss him?
Will Reed flee the tiny seaside town and abandon his new friends – or will he risk everything to expose the murderer?
The Invisible Body is the first book of The Falling Awake Mysteries, a captivating, character-led series that blends amateur sleuth crime story with an exploration of human connection. If you like compelling characters, seaside settings and a hint of the paranormal, then you'll love Jenny Cutts' intriguing novel.
Buy The Invisible Body and unravel the mystery today. $0.99 on Kindle.