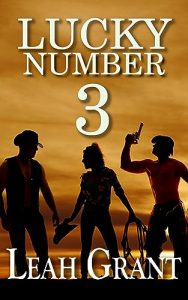 When the new neighbor moves into the ramshackle cabin, they're surprised to see it's a woman. Why would a woman be out here in the middle of nowhere in rough country?
Even from a distance, her curves in the skin-tight dress knock them flat. Seeing the piles of boxes and furniture scattered around the drive and no one else about, they decide to go and offer their services to help. After meeting Cat, they sense she's on the run—from something or someone.
Rusty and Wyatt share a close bond. Brothers in heart, but not by birth, they knew early on that they swung both ways. The brothers have been searching for a woman to share, but first they need to find out what it is that's haunting the beauty that's bewitched them so quickly. Her past is complicating the present and future they want with her. Will Cat be the one for them? $2.99 on Kindle.