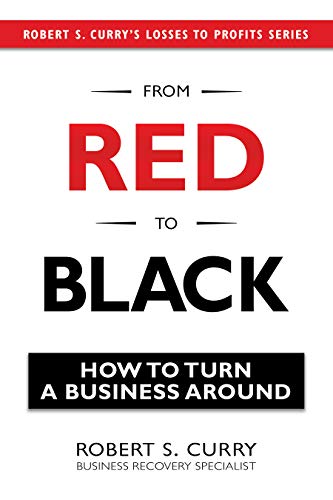 Roll Up Your Sleeves & Fix the Problem!
ABC Hurricane Shutters, a Florida-based company, was on the verge of Chapter 11 bankruptcy, having recorded losses in each of the preceding three years. In From Red to Black: A Business Turnaround, Robert S. Curry shares his thought process, action steps, and profit improvement recommendations throughout his turnaround engagement at the shutter company. After Bob's first meeting with the owner, he developed a detailed plan for recovery and was engaged the next day. Within four months, the company had made a complete turnaround with nearly every "must-do" completed. Thanks to Bob's efforts, ABC was well on its way to becoming the most profitable hurricane shutter company in Florida.
While every business in distress is unique, Bob's philosophy is that everyone in the company has to roll up their sleeves and work hard to fix the problems or find a new place to work. Effective communication is paramount. He begins every engagement by listening and says of this particular business turnaround, "I spent the first two weeks listening to managers and staff, all of whom had a perception of what was wrong with the company. My father told me a long time ago, 'God gave you two ears and one mouth, so listen, and you will learn!' And so that's what I did—and always do."
The takeaway lessons in this illustrative story are sure to spark your ideas on how to turn a troubled company around and help you take proactive steps toward financial stability and profit. As Bob always says, there is no substitute for a strong leader to make a company profitable. Read From Red to Black, and you will learn how to be that leader. Free on Kindle.