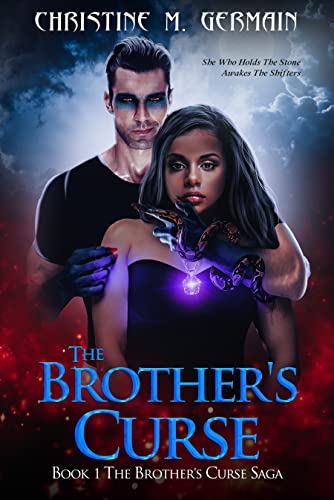 A year after the brutal death of her parents, Crystal Francois moves back home to the eerie small town of Lakeview Falls. When one of her neighbors goes away abruptly leaving his home to be watched by a young man named Jason Warwick, Crystal finds herself falling for him instantly because of his charming ways and dashing good looks.
Two weeks before her 25th birthday, she receives a rare antique purple amethyst stone necklace that is left for her by her late mother; A necklace with a deadly past and horrible consequences when worn.
She finds out that wearing the necklace causes her and her friends to be the target for two sadistic tyrannical evil 18th-century old Shape-shifter brothers who will not stop till they find her and retrieve the chariot stone necklace that holds their father and 24 demonic Shapeshifters captive.
When young men from town go missing, and bodies showing up eaten or skinned alive. Lakeview Falls is on high alert. It doesn't take long for Crystal to discover that the new guy in town isn't who he claims to be or if he is even human.
$0.99 on Kindle