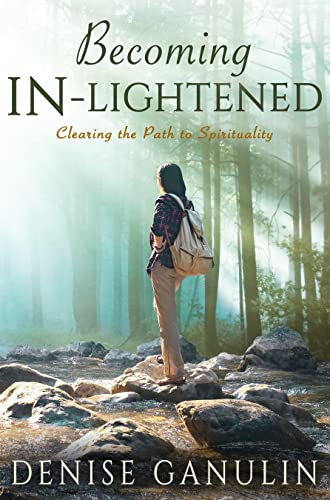 Are you seeking inner peace and a better way of handling all the challenges that you face? If you want something different from all the rest, this book will change your life and your perspective on dealing with any crisis or challenge that comes your way.
We all face problems. That's a given. Each trauma we've had in our lives leaves a boulder in our souls. Those boulders stay with us, load us down, and fill us with negativity. After many of these instances, we become so heavy inside that it can be difficult to face another day.
Denise lost her daughter and only child. Combined with other traumas in her life, this led her to seek Spirituality as a solution when nothing else worked. As she shares her own miraculous journey and what she discovered along the way, you will learn how to clear your path to Spirituality and exactly what it means to become IN-lightened.
Discover the steps needed to achieve healing and peace no matter what losses, traumas, and wounds you have experienced in your life so far. As you follow the steps to IN-lightenment, you, too, will be able to lighten yourself inside by crushing and removing the many boulders you have collected through the years.
And you will see how to avoid and prevent new boulders from ever weighing you down again as you fill your soul and your life with peace, joy, and infinite possibilities. Free on Kindle.