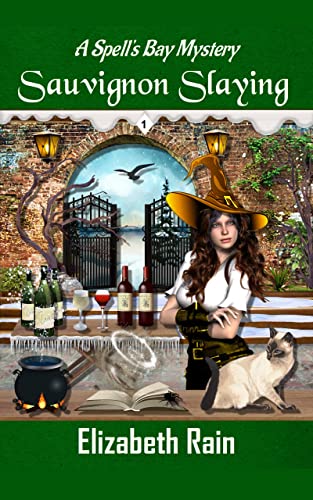 Moving to Crooked Tree Farms in Spell's Bay is Verity Blume's Chance at a Do-Over…
Instead, she's bought the farm…literally. Lock, stock, and flesh-eating spiders…
There's more than a few surprises waiting for her at Crooked Tree…
At 40 something, she's divorced, broke, and a—vine witch? Or so her handsome neighbor keeps telling her.
But there's more to Verity's skills than the untapped magic in her hands…and a witch in waiting isn't all she is.
In Veil Falls nothing happens by chance, Secrets can kill you, and Murder is never more than a glass of Chardonnay away…
$0.99 on Kindle.