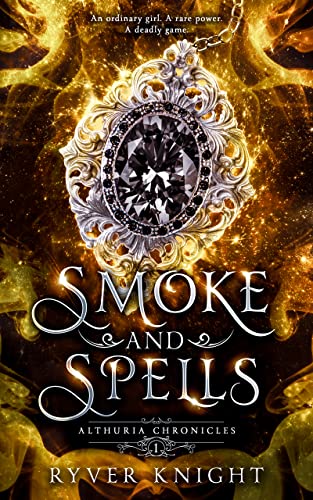 An ordinary girl. A rare power. A deadly game.
Lie low.
Don't draw attention to yourself.
Fifteen-year-old Asha Olinger has abided by her sister's rules her entire life. After discovering she wields a rare and destructive power, her quiet life is turned upside down.
What is this darned ability of hers? Why does everyone keep telling her to stay away from the Queen of Althuria? And more importantly…
Who the heck is murdering girls at the Academy?
If she doesn't find out soon… she might just be next.
Designed to thrill with its magic, mystery, and murder, Smoke and Spells is the first installment in the Althuria Chronicles coming-of-age fantasy series. $0.99 on Kindle.