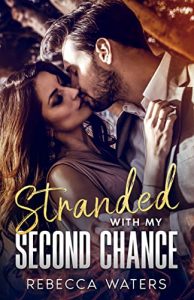 Getting life back together and new beginnings takes time. Reuniting with my arrogant-of-a-jerk ex was not in the cards.
Jake was a single-minded bully in high school towards me.
That turned into passionate college nights that always ended with his alpha attitude the next morning.
Ten years later…Our best friend was getting married and he was invited.
Jake didn't come home looking for a second chance with me.
But a near mishap life experience event realizes what he lost.
What we could have again…
Jake's touch wants me.
His hands are like magic on my body. They were moving up and down before he slid them under.
His touch wants me to scream for more when I should be running.
The last thing I should do is go back there.
But he has other ideas…$0.99 on Kindle.