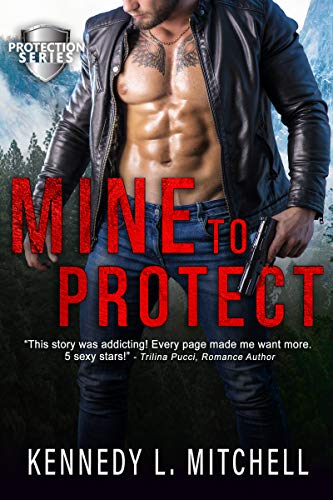 Former marine Cas Mathews has one goal – catch the serial killer terrorizing the Rocky Mountain National Park. That's until the sexy ranger Alta Johnson appears to collaborate on the case. Alta's natural beauty catches his immediate attention, but the strength behind her fierce gaze is what holds him captive – demanding he learns more about her.
Alta Johnson is determined to escape the violent memories of her past. When several women go missing pieces of her past emerge in the abduction scenes and evidence making her wonder if her past and the killer are somehow connected. When the FBI arrives to offer assistance Alta finds her walls crumbling for the alpha, brooding agent, Cas Mathews.
As the team zeros in, the serial killer shifts focus putting everyone in danger. Cas swore he would protect her but with the clues carefully hidden, can he figure it out before Alta disappears for good?
If you're a fan of Sandra Brown you'll love this sexy thriller! Please note this book DOES contain some triggers and detailed mature content. $0.99 on Kindle.