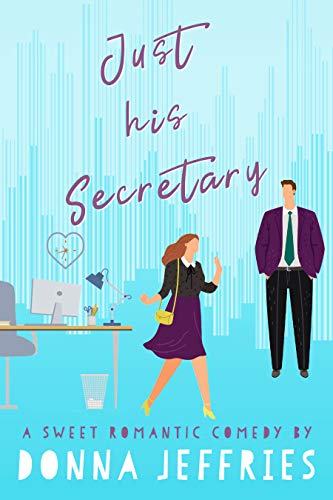 She's just his secretary…until he needs someone on his arm to convince his mother that he can take over the family business. Then Callie becomes Dawson's girlfriend—but just in his text messages…but maybe she'll start to worm her way into his shriveled heart too.
Callie:
Dawson Houser makes sure everyone who comes into the office knows I'm "just his secretary." Heck, I've even said it to suppliers and CEOs when they smile knowingly at the two of us during business meetings. He scowls and grumps around the office afterward, as if the two of us dating is the most ridiculous thing on the planet. Dawson can handle them. I can handle them—and him too, once they leave. And he's no picnic, let me tell you.
Who can't we handle? His mother. When Lila Houser comes to town with her faux furs and fashion sunglasses, she only has one question for her spoiled rotten son: When are you going to get married, Dawson, darling? I expect him to laugh and tell her he's never getting married. I mean, I've heard those exact words come out of his mouth. Instead, he pulls me to his side and says, "Maybe sooner than you think, Mother."Oh, that Lila Houser can make a woman feel two inches tall with a simple up-down look. I think I'm a pretty good catch…no matter what my last three boyfriends say. When Lila says, "I thought Callie was just your secretary," I suddenly want to prove her dead wrong…$0.99 on Kindle.